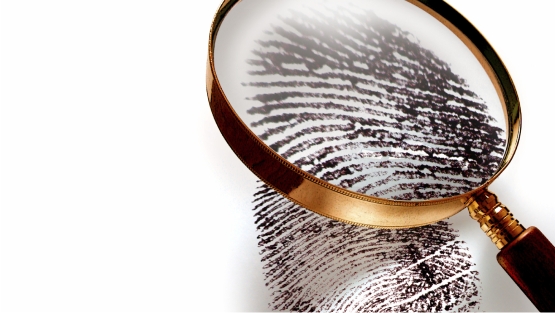 Brilliant Forensic Investigation Pvt. Ltd. offers fingerprint expert services includes processing the crime scene, fingerprint collection from the crime scene, photography of fingerprint evidences, development of latent fingerprints from the crime scene, documenting the crime scene and provide assistance to the law enforcement officials, police personnels, corporate officials etc at crime scene. Fingerprints are the crucial evidence majorly found at the crime scene and such fingerprints are not visible therefore forensic fingerprint experts develop such fingerprints using specialized techniques along with their comprehensive knowledge. Processing and development of fingerprint evidences at the crime scene requires specialized optical techniques or forensic light sources to visualize them and photographically record the evidence.
Forensic fingerprint experts use in-depth knowledge in examination and analysis of unknown fingerprints and suspicious fingerprint. The type of fingerprint encountered at crime scene either visible or invisible requires utmost standardized collection and lifting method for its further examination in the laboratory. We have specialized forensic fingerprint experts in our BFI team who have experience of many years in collection, lifting and preservation of fingerprint evidence.
Our fingerprint expert services include:
Matching of fingerprint found at crime scene with the suspects
Photography of fingerprint evidence from court
Taking fingerprint specimens in the courts and examining it for legal purposes.
Submitting Fingerprint report to the courts
Fingerprinting for maintaining criminal record database.
Appearing as fingerprint expert in courts to testify the forensic reports
Cross examination of fingerprint reports of forensic science labs (FSL) or other experts.
Photography of fingerprints present on court records documents and producing fingerprint analysis report.
Fingerprinting of security person, staff members, and visitors for maintaining records.
Examination of Fingerprints on documents like wills, deeds, agreements, police records.
Fingerprinting of servants or maids to ensure any previous criminal records.